Free Slot Pulls Fremont Street
Las Vegas is home to over 197,000 slot machines. That's roughly one for every three residents. With so many slot machines to choose from, it should be no surprise that you can find some interesting ones hiding around town.
Now, there are often other free slot pulls along Fremont Street. These free slot pulls aren't your ordinary slot pull because they're actually run by (drum roll) timeshare salespersons. You can't just walk up and take a pull. Fremont Street Casinos That Offer a Free Slot Pull 4 Queens offers a free slot pull to guests just outside the entrance to the property closest to Golden Nugget. Up for grabs are cash prizes up to $2,500. Binion's, the sister property of 4 Queens, also offers a free slot pull that could be worth up to $2,500 if you are lucky.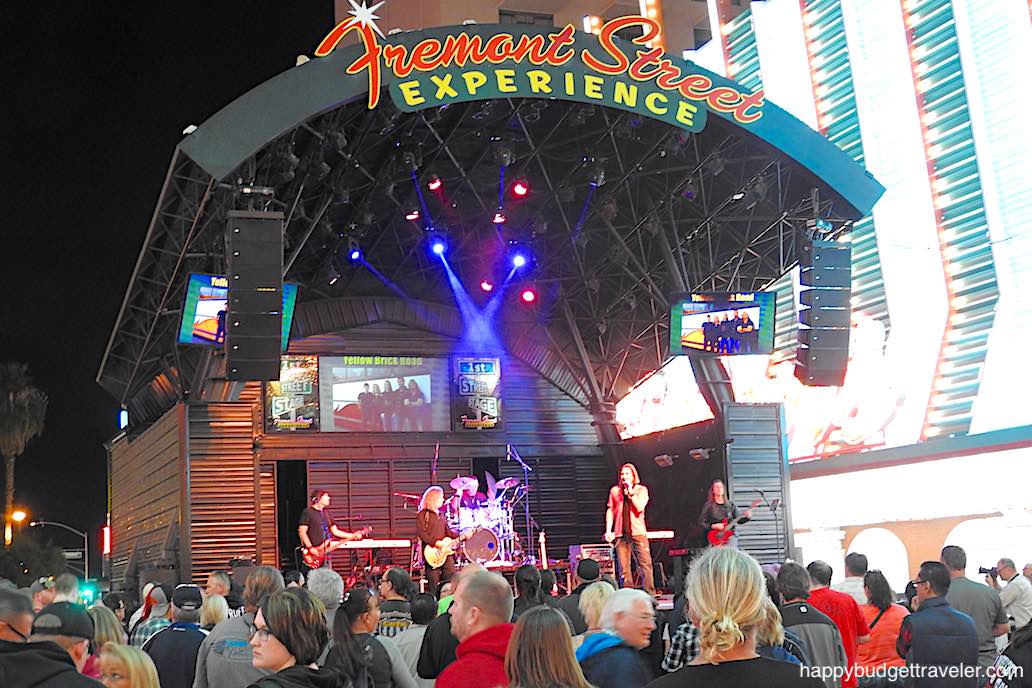 This is especially true in downtown Las Vegas, known to many as "Old Vegas." Fremont Street specializes in keeping the old-time feel alive. This is where you will find all sorts of buildings, stores, merchandise, and yes, even slot machines from the early days of Las Vegas history.
Below you will find a list of some of the interesting, fun, vintage, or downright weird slot machines you can find in downtown Las Vegas.
Coin-Operated Slot Machines

Coin-operated slots are one of the most sought-after unique slot machines found in Las Vegas. They bring a bit of nostalgia back to the game. These are getting harder to find. Many casinos have a hard time finding parts for repair, which has caused most to get rid of coin-operated slots altogether.
The evolution of our U.S. currency has had a dramatic impact. The D Hotel and Casino has phased out all of its coin operated slot machines. For a place specializing in vintage slots (they have an entire floor devoted to these), why would they do this?
Turns out, the machine's bill reader cannot recognize our newer versions of U.S. currency in $5 and $20 bills. These bill readers cannot be swapped, and old currency is hard to keep in supply. All of this works out to be too much of a headache for the casino.
With that said, there are still a few places in downtown Las Vegas that offer the chance to play coin-operated slot machines. They are:
California Hotel and Casino
El Cortez Hotel and Casino
Fremont Hotel and Casino
Main Street Station Hotel and Casino
Plaza Hotel and Casino
Sigma Derby

Sigma Derby is a retro horse racing game. It made its debut in 1985 and was quite popular at the time. In today's casinos, it's nearly impossible to find. Just like coin-operated slot machines, parts for Sigma Derby games are hard to find when the game is in need of repairs.
In addition to having a difficult time keeping the Sigma Derby machines operational, the casinos make a very small profit on them. They are coin operated and run on just a few quarters. The machines also take over a minute to complete one round.
Because of this, almost every Las Vegas casino has done away with Sigma Derby machines. In fact, there is only one such machine in all of downtown Las Vegas. This machine is at The D Hotel and Casino. Or, if you're willing to venture to the Las Vegas Strip, there is one other Sigma Derby machine located at the MGM Grand.
Silver Strike

Silver Strike slot machines have an incredible fan base. They appeal to both slot machine players and to collectors. This is because, rather than winning cash, you win silver coins. Well, partially silver coins.
The coins used to be .999 silver. Now they are usually a mix of silver and copper. The variance is due to the fact that each casino is responsible for producing their own silver strike coins. This brings in the collector's aspect, as there are many different coins to try to win.
The machine has a $3.00 max spin, which you must bet to have a chance at the silver coin bonus. If you get a silver strike logo on the third reel, you win a silver strike coin. Most of these coins are worth roughly $10; however, you have a chance at randomly receiving one worth up to $300.
There are varying values within each casino, plus several different casinos offering their own coin variations. The cost associated with producing the silver strike coins has deterred many casinos from carrying the machines. In downtown Las Vegas, there are two casinos who still have the game on their floor:
The Four Queens Hotel and Casino has four machines
El Cortez Hotel and Casino has one machine
Jumbo Slot Machine

The Golden Nugget Hotel and Casino is home to one of the largest functioning slot machines in all of Las Vegas. This slot machine is over eight feet tall! It is a 4-reel machine that works in dollar denominations. You will find this slot machine in the lobby by their front entrance. Such a massive machine can draw a lot of attention. It's not unusual to see a crowd surrounding the machine, watching the player.
It does have an arm mechanism on it; however, this is no longer how the slot machine reels are spun. This is done with a spin button. One old-time aspect that still remains is that the payout from the machine is given in quarters. It's a fun experience everyone should try once.
Vintage Slot Machines

If you're looking to see some gambling history, Las Vegas is the place to do it. Even more specifically, looking through downtown Las Vegas, where the city got its start. Fremont Street is where the big casinos of Las Vegas originated. It is where it all began in the evolution of what Las Vegas is today.
This rich history is displayed throughout downtown Las Vegas. One of the crowd favorites in nostalgic merchandise is slot machines. There are two displays featuring retired, vintage slots. These are no longer functional but are still amazing to see. They are located at:
The Golden Gate Hotel and Casino
Main Street Hotel and Casino
If you're looking for a large selection of vintage slot machines you can still play, your go-to destination should be The D Hotel and Casino. Their entire second floor is devoted exclusively to vintage slot machines. While they have all been converted to TITO (Ticket In/Ticket Out) machines, they still maintain the vintage gameplay options.
SlotZilla Zip Line

If you're looking for unique slot machines that you can wager money on, the SlotZilla slot machine on Fremont Street is not for you. That's because it's not actually a slot machine, but a giant model of a slot machine. In fact, it's the most giant one in the world. The SlotZilla slot machine holds the world record for the largest slot machine, standing at 128 feet tall.
It is truly a sight to see. It doesn't stop there, though. The SlotZilla machine is actually a zip line. The zip line originates at the top of the 12-story-tall slot machine replica. From there, riders will fly down Fremont Street, just below the lighted canopy. There are two versions you can try: the zip line and the zoom line.
Conclusion
Free Slot Pulls Fremont Street Free
If you're looking for something slightly different to do in Las Vegas, or simply trying to change up your usual gambling routine, this list has you covered. Everything on this list should be seen once if you're a fan of slot machines or Vegas history.
Not only will you be able to play some of the oldest functioning slot machines around, but you will also get to see amazing pieces of Las Vegas culture. You can cap it all off with a ride on Vegas's own slot machine zip line.
Free Slot Pulls Fremont Street Casino
Please enable JavaScript to view the comments powered by Disqus.