Gambling Illegal In Texas
Texas outlawed almost all forms of gambling during Prohibition in the 1920s when vice laws became prevalent in Texas. This move towards outlawing vices like alcohol, prostitution, gambling, and narcotics became prevalent in this once wild country. This was huge swing from the Wild West attitude of the 1800s. While the legislative and law enforcement institutions in Texas continue to take a hard-line stance against gambling activities, civilians have shown a willingness to embrace relaxed gambling laws. In an effort to have some peace of mind, some Texas residents spend a lot of money traveling to other states where gambling for profit is allowed.
Texas has been a hotbed for poker for many years, and after all, the world's most popular form of poker is called Texas Hold'em. The game is said to have originated in the town of Robstown, Texas, in the early 1900's, and eventually spread throughout the state (1). Although this story doesn't really have much historical documentation to back it up, what is widely acknowledged is that Hold'em was first widely played by Texas road grinders in the early '60s and perhaps late '50s.
It wasn't until the game was brought to Las Vegas in 1967 that the game become known as Texas Hold'em, as prior to that it was just called Hold'em. Although played primarily in Texas, it had also spread to surrounding states.
The stories of the Texas road gamblers, such as Doyle Brunson, Amarillo Slim and Johnny Moss, are the stuff of legend as they traveled from town to town making their living playing poker. Many of the best poker players and the early winners of the WSOP were from Texas.
There are also plenty of stories of these games being broken up by law enforcement. This would not be the case today under existing laws, at least not in the private games anyway, but in spite of Texas' fame as the birthplace of one of poker's great games and many of its famous players, it has always been a pretty conservative state as far as gambling goes.
Poker Laws in Texas Today
It is generally believed that all forms of gambling in Texas other than those specifically authorized, such as participating in the state lottery or betting at an approved racetrack, are contrary to state law.
Things aren't always as clear as they may appear as far as the law is concerned though. It is certainly true that the Texas Penal Code makes gambling illegal in general. Betting for money on card games is specifically mentioned as constituting an offense (3). Anyone found guilty of gambling has committed a Class C misdemeanor, which incurs a fine of up to $500. There's no possibility of jail time for individual bettors or players. For some of the more severe infractions related to running a gambling enterprise, there are higher fines and jail sentences prescribed.
The interesting thing is that it is a defense to a charge of gambling if the following conditions, listed in the Texas Penal Code, Title 10, Section 47.02(b), are satisfied:
"(b) It is a defense to prosecution under this section that:
(1) the actor engaged in gambling in a private place;
(2) no person received any economic benefit other than personal winnings; and
(3) except for the advantage of skill or luck, the risks of losing and the chances of winning were the same for all participants."
We see that (1) permits betting that occurs in a private place, meaning that things like home poker games would be excluded from running afoul of this law.
To be exempt from this law, there is also the requirement listed in (2) above that no persons receive any economic benefit from the gambling other than their personal winnings. It could be argued that the intent of this is to allow people to gamble in a friendly way with their friends while still preventing persons under the jurisdiction of Texas law from benefiting by running a gambling business.
Finally, a game must give each participant the same chances of winning and losing apart from "the advantage of skill or luck" as explained in (3) above. This is likely an attempt to make cheating illegal even if the other two conditions for defending against a gambling charge are met.
Live Poker in Texas
There is only one venue offering indisputably legal live poker in Texas, and it also happens to be the state's only casino. In spite of Indian tribes being pretty active in operating casinos in other states, they have met with more difficulty in Texas.
At one time there were three different Indian casinos operating in the state, but state authorities were successful in shutting two of them down, and only one remains today, the Kickapoo Lucky Eagle Casino and Hotel in Eagle Pass (2). Its poker room features $3/$6 limit and $1/$2 no limit Texas Hold'em every day with higher stakes spread on weekends and upon request. There are also low-buyin tournaments a few times a week.
Membership Poker Rooms
After examining the three stipulations laid out for gambling to not be illegal, a few Texas entrepreneurs had a clever idea. Beginning in 2015, they started to open up membership-based card rooms that they claim are in full compliance with the law.
These poker rooms don't charge any rake. Instead, they charge daily, weekly, monthly or yearly membership fees from anyone who wants to play. This membership model serves a dual purpose. Because these businesses are not open to the public at large but rather restricted to members, management can claim that the gambling is taking place in private rather than public. Also, because the membership fees aren't derived specifically from the money on the gaming tables, there's an argument that these facilities aren't deriving any economic benefit from gambling. (4)
Some of these poker rooms supplement their revenues by selling food, requiring players to pay a rental fee on their seats at the tables and through various other mechanisms. Many of them offer additional amenities, like lounges, televisions and pool tables, to support their argument that they are social clubs with gambling as just an additional attraction.
Of course, there are those who feel differently. They contend that gambling is the main appeal of these card rooms, and it is the reason why anyone pays for membership in the first place. Thus, the owners are clearly gaining an economic benefit from real money gaming.
Although the attorney general's office has been asked to render an opinion on this matter, there has been no answer as yet. Confusing matters further are the questions of whether food and beverages can be sold, whether daily membership available to anyone who walks in the door really counts as "private" gambling, whether hourly seat rental charges are OK and other similar concerns. Each of these rooms generates its income in slightly different ways, so there are plenty of elements that can be attacked as being potentially illegal.
The ability of these card clubs to operate depends heavily on how local law enforcement feels about them because, even if it would be hard to achieve a conviction in court, raids and shutdowns by the police can really interfere with the continuing operations of a location. This has actually occurred in Dallas where local officials closed down two of these card clubs in 2017.
Today, Texan membership poker clubs dot the state in such cities as San Antonio and Austin. Houston has even begun licensing them at the municipal level, spurring the creation of such businesses as the Post Oak Poker Club and the Prime Social Poker Club within the city. We still await a final resolution as to the legal status of membership card rooms, but for now, live Texas poker appears to be booming.
Online Poker and The Law in Texas
As is often is the case, existing law does not really contemplate internet poker, and the thrust of the law here is directed generally at people profiting from running gambling operations in the state of Texas, which isn't really the case with playing online.
The view though is that since people aren't being prosecuted for playing online poker, online poker players in Texas aren't worried about this at all, nor are offshore poker rooms that serve Americans, since none of them have a problem with allowing Texas residents to play on their site, unlike players in some states.
It's extremely likely that people enjoying poker games played across the internet have an ipso facto defense from being subject to illegal gambling prosecution under Texas law unless they're doing something really unusual. The three factors of taking place in private, not profiting other than as a player and not cheating appear to apply fully to online poker in Texas. The only conceivable ways that someone could get into trouble for internet poker in Texas would be if they're playing in public, attempting to run their own poker site or cheating in some way.
In any event, the state of Texas has taken a hands-off approach here, and it is very likely that if this changes, it will require laws more specific to online poker for this to be prosecuted, which doesn't look like it will happen any time soon. So online poker players in Texas can continue to be pretty comfortable here.
Recommended Online Poker Rooms For Texans
Ignition Poker: This is the newest and most popular player in the online poker industry. They have come in hot in 2016 after acquiring the Bovada Poker software and re-branding into both a poker site and an online casino. The site offers a 100% bonus up to $1,000 should you decide to play for real money.
This site has some of the best cash games in the world, huge MTT guarantees, great SnG selections and of course have amazing promotions to keep players interest piqued. Check out our review for Ignition and find out why it's one of the fastest-rising rooms in the iGaming field today.
Americas Cardroom: This fairly popular poker room has a Texas connection of sorts. When Doyle Brunson's online poker room closed down due to pressure from the authorities, their players were all moved to Americas Cardroom.
They continue to welcome Texans and all Americans with open arms, and have up to $1000 in bonus money sitting there for you to welcome you as well. So if you haven't experienced this poker room before, just click here and you will be on your way to doing just that. Visit our ACR Review today for more info.
References:
(1) Texas Hold'em
(2) Lucky Eagle Casino
(3) Texas Penal Code Section 10, Chapter 47, Gambling
(4) Texas Online Gambling Laws
Save
#1 Editor's Choice All-in-One Gambling Site: BetOnline.ag
BetOnline.ag is one of the most reputable online poker sites that still cater to United States players and ALL grinders worldwide. Claim your 100% poker bonus and/or FREE $25 sports bet!
New players can earn up to $1,000 in bonus cash on their 1st deposit.
Ridiculously crisp software and graphics - no lag whatsoever online or on your mobile device.
Super easy to deposit on - #1 credit card acceptance rate ANYWHERE; Cryptocurrency also accepted!
24/7 live support, VERY FAST payout speeds and built-in sportsbook and casino.
$25 FREE BET available and other perks you can use at their online or LIVE DEALER casino.
EDITOR'S NOTE: BetOnline welcomes players from ALL 50 states and from ALL OVER THE WORLD w/ limited restrictions.
Gambling Rules In Texas
Gambling Laws in Texas: When and Where Texans Can Gamble
June 14, 2017
The Law Office of Greg Tsioros
Comments Off

on Gambling Laws in Texas: When and Where Texans Can Gamble
U.S. Gambling Overview
Americans have embraced gambling by for centuries. Before our country fought the Revolutionary War, settlers enjoyed European card games and participated in simple lotteries. As the country grew, gambling halls and saloons were gathering places. In the 20th century, local, state, and the federal government got involved. Some states sought to restrict gambling activities while others legalized gambling. Today, many states have brick and mortar casinos, sports betting outlets, lotteries, and race tracks.
Nevada (Las Vegas) was the first to legalize many types of gambling in 1931. New Jersey (Atlantic City) followed decades later in 1977. With the passage of the Indian Gaming Regulatory Act in 1988, reservations throughout the U.S. were permitted to offer gambling and gaming to generate revenues. To complicate things a bit, the Federal Wire Act of 1961 limited sports wagering between the states.
Online gambling has caused the states to review their positions on online casino games, including video poker, baccarat, roulette, keno, blackjack, faro, slots, craps, etc. If you're accused of a gaming or gambling crime, or another party has offered illegal gambling in Texas, contact an experienced criminal attorney now.
When and Where is Gambling Legal in Texas and Throughout the U.S.
Gambling is legal for those who are 21 years of age or older at Eagle Pass in Texas (Kickapoo Lucky Eagle Casino). People in Texas can also legally participate in the Texas Lottery or make pari-mutuel wagers on greyhound and horse racing. Raffles, charitable bingo, and pull-tab bets are also considered legal in Texas.
In comparison, some states allow 18-year-olds to gamble. Today, Alaska, Arkansas**, California (some locations), Connecticut***, Delaware (horse racing only), Florida**/***, Idaho, Indiana**, Louisiana**, Maine**, Maryland**, Minnesota**, New Mexico, New York (by casino), Ohio**, Oklahoma (by casino), Oregon***, Pennsylvania**, South Dakota ***, Washington** (some casinos), Wisconsin***, and Wyoming allow some gambling to 18-year-olds.
Why Is Gambling Illegal In Texas
**Pari-mutuel wagers only (short duration events, such as horse racing, jai alai, or greyhound racing, or any event with ranked order participation)
***Bingo only
All other states require gamblers to be at least 21 years of age. It's impossible to get around the age requirement at brick and mortar casinos. If you attempt to gamble before you're 21 years old, you may be arrested, incur fines, or have your money confiscated by law enforcement.
The point of confusion for many would-be gamblers concerns online gambling. For instance, there may be a difference in the age required by the site and the age required by Texas to gamble. If the site says you can gamble at age 18 but Texas state law requires you to be at least 21 years old, you must comply with Texas state law. Don't risk jail time and fines for gambling or gaming arrests.
Texas Gambling Laws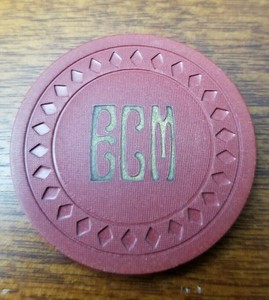 Texas gambling laws are some of the strictest in the nation. For instance, Texas Hold 'Em card game bets are illegal in Texas. Gamblers must be 21 years old. They may be on greyhound or horse racing, social gambling (like office pools), charitable raffles, and bingo. The law says that gambling on other games of chances is against the law in Texas.
Under Code Section PEN 47.01 et seq. and Civ. St. 179e, gambling, or agreeing to win or lose money or something of value based on chance, or keeping a casino (other than one casino on Indian lands) is prohibited. Promoting any form of gambling (other than pari-mutuel wagers), maintaining a place of gambling, communicating information about gambling, or owning gambling devices are illegal in Texas. For that reason:
• Card games, sports bets, and scratch tickets (other than those legally offered by the Texas Lottery) are illegal.
Legalized Gambling In Texas
• Casinos, other than Kickapoo Lucky Eagle Casino, are illegal in Texas. As a casino on native lands, the Lucky Eagle location is permitted.
• Social gambling, like bingo games, private card games, or charity auctions are allowed unless the organizer takes a portion of the proceeds. The law in Texas says that gambling may occur in a private place as long as the chance of losing and winning are evenly distributed.
Report Illegal Gambling In Texas
• Slot machines with cash payouts are illegal in Texas. If the prizes are inexpensive and not cash items, such as a coffee pot, the law says it's okay to play.
Slot Machines with Cash Payouts Are Illegal in Texas
According to a New York Times article, illegal slot machines are cropping up around Texas, especially in some Rio Grande Valley border towns. The problem has captured the attention of enforcement professionals of the U.S. Department of Homeland Security. It's estimated that illegal slots machines generate approximately $1.9 billion per year (up to 150,000 illegal units).
Recognize that gambling at slot machines with cash payouts can mean arrest and legal consequences in Texas. If you or someone you know has been arrested for illegal gambling or gaming in Texas, you need an experienced criminal defense attorney at your side. If you or a loved one has been exploited because of gambling addiction in Houston, Harris County, or throughout Texas, you need a professional attorney to assist in the recovery of your money now. Don't go it alone. Call Greg Tsioros to discuss your matter now at 832-752-5972 now. We're standing by 24/7 to take your call.