FREE OFFLINE TEXAS HOLDEM POKER GAME, no internet required.
Become the World Poker Champion - play poker around the world in the most famous poker cities.
Poker World is brought to you by the makers of Governor of Poker. In this great offline poker game, you're battling and bluffing your way through several continents and famous poker cities. Ever played poker in Macau? Or visited the majestic Monaco casino? Or went all in in the Bellagio in Las Vegas? This is your chance. And you'll play poker with only one goal: to become the best poker player in the world.
In Poker World, you start your first poker tournament in the United States. By winning tournaments you progress and build up your reputation as a poker player. You will be able to join bigger and more exciting poker tournaments, get better poker sponsor deals and buy cool items to show off your poker status. And don't be surprised if you get challenged by the best players in the world. You'll play heads-up poker against these World Top players and climb your way to the top.
TRY POKER WORLD - SINGLE PLAYER POKER FOR FREE, SHOW OFF YOUR SKILLS AND BECOME THE WORLD'S BEST TEXAS HOLD'EM POKER PLAYER IN THIS GREAT OFFLINE POKER ADVENTURE!
Great game features:
- MORE THAN 30 HOURS of Texas Hold'em Poker play;
- OVER 60 POKER CITIES in the world where you can participate in challenging poker tournaments. Every tournament varies in buy-in, number of players and poker winnings;
- COLLECT STATUS SYMBOLS to build up your reputation in the poker scene and get access to certain tournaments;
- SIGN SPONSORSHIPS to earn more chips and tickets for special tournaments;
- WORLD TOP 10: beat all World Top players and win tickets for special tournaments;
- PLAY ANYTIME, ANYWHERE: Poker offline, no internet connection required:
There is no internet connection required to play this great game. And one other big advantage: you don't have to wait for real world players like you do in live multiplayer poker. Slick, fast gameplay!
- THE BEST AND MOST FUN POKER AI IN THE WORLD
This poker engine is created to give you the best poker experience and the feeling you are playing against real players. We made the AI to ensure the game is great for both beginning poker players who are learning poker and experienced players. Refine your card tactics to match the style of your opponents! The offline players will play better in each new city and poker tournament!
- BIG FREE WELCOME PACKAGE: 20,000 free poker chips;
- MORE FREE CHIPS: Collect FREE chips every day with your daily bonus;
- EARN MORE CHIPS: Watch videos and earn free bonus poker chips in this poker paradise;
- GREAT HD GRAPHICS: The poker game is beautifully designed and includes HD poker graphics for a great poker experience.
Millions of poker players have already enjoyed our Governor of Poker games.
Play this very exciting Texas Hold'em poker game and prove you are the best poker player in the world. Press Install and download Poker World NOW.
While you can't play the latest Asphalt: Legend offline, you can still enjoy some offline car racing adventure with your iPhone or iPad by downloading the Asphalt 8: Airborne for iOS. The game comes with a super interactive graphics with a truckload of features to keep you entertained. Poker – famous for social play, there is no best offline poker – it's better played with people, but available for play versus AI opponents for training. Vegas Slots – adapted versions of slots at Vegas casinos, or simulating classic machines. Roulette – classic game of chance with a spinning wheel and bets on where it lands. Download Poker World - Offline Poker App 1.17.4 for iPad & iPhone free online at AppPure. Get Poker World - Offline Poker for iOS - Offline Texas Holdem Game latest version. FREE OFFLINE TEXAS HOLDEM POKER GAME, no internet required. World Poker Club is a rather standard poker app with one killer feature: It has an innovative gesture system. While the poker app has the normal buttons for check/bet/fold it also has touch-based gestures for each one. Double tap means check/call. Flick up means fold and finally holding down and slowly dragging up will bring out a raise slider. Find the Best iPhone Online Poker in 2020. If you want to play top Texas Hold'em in the palm of your hand, it's time to get into the next revolution of poker online. IPhone sites are slick, easy to use, and have the same great games you'll find on a desktop client.
Poker is still a worldwide craze with millions of players out there, and this app brings poker to your phone, even if you're offline
An Overview of Poker Offline
If you're a poker player, then you probably already know about dozens upon dozens of poker sites at which you can play. You might even already be a member of a few of them. However, almost all of them are going to require that you're online in order to play. Poker Offline is different, in that it acts more like a console or standalone game and allows you to play poker even if you aren't connected to the Internet.
Right off the bat, this premise does sound intriguing. If you're trapped somewhere without WiFi, you can easily kill the time. Though this offering from ZMist Inc. does a lot more than help you pass time. It actually offers some pretty exciting poker games. This download is for Android and comes in at right around 13mb, so it's not a huge file.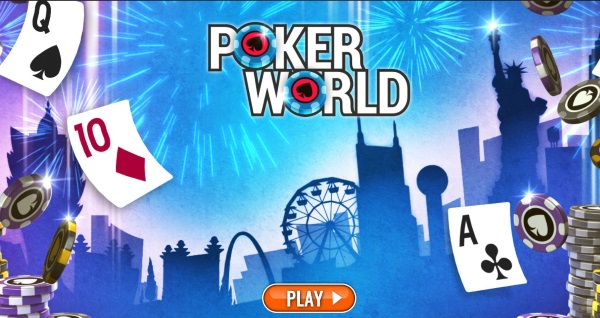 What Poker Offline Is and What It Does
Poker Offline is a poker game, just like so many others out there. Where it separates itself, however, is that once you download it to your phone or tablet, it acts like a console game, in that you don't have to be online to access it. Though if you want to play against other real people who have the app, you're going to have to be online. Though if ever you're not, you can fire up this game and have some fun playing poker.
You start off with 50,000 in free chips (play money, not real gambling) and you can play the famous Texas Hold'em, blackjack, a variety of tournaments, Omaha, and a lot more. All the rules are standard, so you won't have to learn to play new types of poker with this app. And when online, the house is usually packed with a lot of players.
Features of Poker Offline
Poker Iphone Offline Free
One of the coolest features of Poker Offline is that you can use it like a standalone console game if you're not online. Plus, if you don't actually want to play against real people and would rather take on the robots, you can. You're under no obligation to sit in with real players. You can also choose from a variety of game modes and different limits at various tables.
Another great feature is that there are in-depth poker stats that allow you to track your growth and improve your game. You can even make some friends online and join up with a variety of different poker leagues and teams. Overall, it's a very interactive experience.
Pros and Cons of Poker Offline
Pros
Free to download and play
Very bright and colorful
A big selection of poker games
Play against real people when online
Cons
Poker Game Iphone Offline
Offline play is against only robots
Not gambling for real money here