Station Casino Sports Betting Odds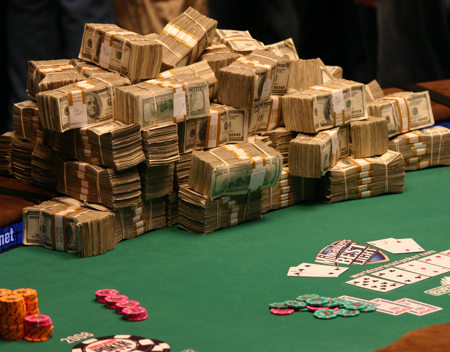 Texas Station Race and Sports Book Details
Living up to the precedent set by its namesake state, everything's bigger in Texas Station - and that includes the race and sports book. With more than 200 seats and nearly 200 TVs (including individual sets), the book surely does the Lone Star state proud. With the days of free drinks inside the sportsbook being long gone, it is nice that you don't have to bet too much at Sunset Station to obtain a drink ticket. $20 per ticket at the local casinos seems to be the standard when betting sports, which is far friendlier than many of the strip sportsbooks which require bet sizes upwards of $100. The sports wagering menu is deep and comprehensive at Station Casinos properties, featuring odds on all major U.S. Sports as well as soccer, tennis, golf and more.
Hours of operation:

Monday - Wednesday, 8 a.m. - 10 p.m., Thursday - Friday, 8 a.m. - 11 p.m. Saturday, 7 a.m. - 11 p.m. Sunday, 7 a.m. - 10 p.m. Hours are subject to change during special events. Please visit the race and sports book for details.

Payment options:
Location:

On the main casino floor inside the Texas Station.

Type of betting offered:

Daily lines (straight bets, money lines and totals), parlays, futures, propositions, pari-mutuel.

Number of televisions:

16 for race, 14 for sports, 150 individual guest TVs.

Big screens:
Largest TV:

70 inches.

Food and drinks:

Cocktail service or drink tickets if sitting at the bar.

Seating:

148 seats in race, 88 seats for sports. All seats can be used for both depending on special events.

Race and sports book director / manager:
Lines posted:

8:30 a.m. daily. Overnight lines on pro basketball and baseball at 5 p.m every night.

Line originator:
Betting service offered:

Sports Connection phone and computer wagering.

Comps and specials:

Comps provided according to player tracking number.

Special events or contests:

Station Casinos Great Giveaway football contest, Gambler's Challenge football contest, Texas Station Last Man Standing football contest.
Station Casinos is the largest player in the Las Vegas locals gaming market. STN Sports is the branding used by Station Casinos for its mobile betting app and associated website. It was previously known as Sports Connection.
Station Casinos was among the early entrants into this niche. Its original sports betting app was released in 2010. The company used sports pagers before the legalization of apps.
Sports books affiliated with STN Sports include all Station Casinos and two managed shops:
Red Rock Resort, Green Valley Ranch, Texas Station, Santa Fe Station, Palace Station, Fiestas and Wildfires are among Station Casinos' brands.
Station Casinos also manages the sports books at El Cortez in downtown Las Vegas and Baldini's in Sparks, which is its only location outside of Clark County.
Station Casinos uses Miomni mobile betting software. It includes an app for Android and iOS.
Types of wagers offered by Station Casinos
Station Casinos offers nearly every wager available at its sports books through the STN Sports app:
This goes well beyond straight wagers on major sports like football, basketball, hockey and baseball. Other sports include boxing, auto racing, golf and tennis.
Many of the exclusive parlay and teaser cards spread in Station Casinos' sports books are also posted on the STN Sports app and website. The ease of making these types of wagers on the STN Sports is a major advantage of the service.
Station Casinos also offers live betting, futures and prop bets.
The minimum wager is $5. This applies to straight bets and exotics.
STN Sports deposit bonus and promotions
Opening bonus
New STN Sports players receive a $50 match play. The bonus is a free bet. Only the winnings may be cashed out. The free bet is lost regardless of the outcome of the wager.
Rewards
STN Sports players receive $1 in cashback or free play for every $500 wagered, for a return of 0.2%. This is doubled for certain parlays, teasers and horseracing wagers.
Wagers made on the STN Sports mobile app and website accrue points for the Boarding Pass player status. This may be combined with status points earned at slots, video poker, bingo, keno and table games.
STN Sports deposit options
There are two ways to deposit into Station Casinos' STN Sports accounts.
Cash may be processed at any Station Casinos sports book. The minimum amount is $50 for a first deposit. The same limit applies to reloads.
STN Sports offers a prepaid debit card. It is issued by Discover. The Station Casinos prepaid debit card may be funded through an electronic bank transfer, Visa, Mastercard or Discover. This option is beneficial to players outside of Las Vegas that do not have access to a Station Casinos sports book. Credit card depositors should be aware that the issuing bank may charge a cash advance fee on these deposits.
STN Sports withdrawal options
STN Sports players have two cashout options available.
Station Casino Sports Betting Odds For Today
Any Station Casinos sports book can process a withdrawal in cash.
The Station Casinos prepaid debit card is the other method. Players may use the debit card at any ATM or point of sale that accepts Discover. The minimum withdrawal amount is $50. The exception is if the account balance is lower than that and the entire balance is requested for a cashout.
Bricks-and-mortar casinos related to STN Sports
All Station Casinos properties operate a sports book under the STN Sports brand.
These casinos include Red Rock Resort, Green Valley Ranch, Texas Station, Santa Fe Station, Palace Station, Boulder Station, Fiesta Rancho, Fiesta Henderson, Wildfires and Wild Wild West.
Station Casinos also operates the sports book at El Cortez on Fremont Street in downtown Las Vegas. The only STN Sports location in northern Nevada is Baldini's in Sparks.
Station Casino Sports Betting Odds Sportsbook
Advantages STN Sports has over other apps
The $50 minimum deposit amount is the lowest available for Nevada betting apps.
Players do not have to deposit cash at a sports book. The Station Casinos prepaid debit card allows players to deposit directly from a bank account through an electronic funds transfer. Visa, Mastercard and Discover are also accepted through the Station Casinos prepaid debit card.
Players receive $1 for every $500 wagered. This may be used as free slot play, sports bets or straight cash. This number goes up as high as $1 for every $200 wagered on horses and exotic bets.
Boarding Pass status points are awarded on this action. This helps players obtain higher tiers in the program that can include a host, priority seating and mailers.
Disadvantages STN Sports has over competitors
The biggest disadvantage of STN Sports is its lack of offices in northern Nevada. Bettors in Reno, Tahoe, Carson City, West Wendover, Ely, Elko and other parts of the state outside of Las Vegas have no way to make cash deposit and withdrawals. The only STN Sports location outside of Las Vegas is Baldini's in Sparks.
Players in Northern Nevada away from Sparks must rely on the prepaid debit card. This comes with fees that cash players do not have to pay. This includes a possible cash advance fee on deposits, as well as ATM fees for withdrawals.
The minimum bet for Station Casinos STN Sports is $5. Some Nevada mobile sports app providers accept action as low as $2.
The app does not work when USB is plugged into anything, including during a recharge.